Meet the Longitude Explorer judging panel!
04 Nov 2019
The judges discovering the next generation of innovators
We know that young people across the UK are passionate about helping improve the world around them, and we can't wait to see what ideas they submit across our themes of Living Longer, Living Together, Living Greener and Living Better. The Longitude Explorer Prize will help teams turn their ideas into a reality, while developing their skills across a huge range of areas including STEM, business, team work, communication and analysis. 
With the application deadline for Longitude Explorer Prize fast approaching (Friday 29th November), today we're excited to be announcing the judges; an expert panel who'll use their real life and professional experience to help us shortlist the finalists in March 2020 and eventual winners of the competition in July 2020. 
Don't forget to put in your application before 5pm on 29th November – it's not too late to get started on your idea with our free learning resources to help you! Remember, you can start a draft and return to it at any point before the deadline.
Our judging panel have a range of personal experience and expertise which makes them well placed to make the difficult decision of who becomes a finalist; and then the even harder decision of picking a winner and three runners up following a Dragons' Den pitching event in July 2020. The member of the panel range from computer scientists to entrepreneurs (including a real Dragon!) and they'll make tough decisions based on our judging criteria. 
You can read more about our judges in their bios, but we'd like to take this opportunity to thank our judges for their involvement and support of the Prize. We know they're really excited to see what kind of ideas will come in. Keep scrolling to hear from Mark Martin and Liz Williams on what they're looking out for! 
Piers Linney, entrepreneur and ex-Dragons Den panel member
Elena Sinel, Founder Teens in AI
Liz Williams MBE, Digital Society Director, BT Group
Sue Black OBE, Computer Scientist 
Peter Bloomfield, Senor AI/Machine Learning Policy & Research Manager, Digital Catapult 
Mark Martin MBE, aka Urban Teacher, ICT Teacher
Joysy John, Director of Education, Nesta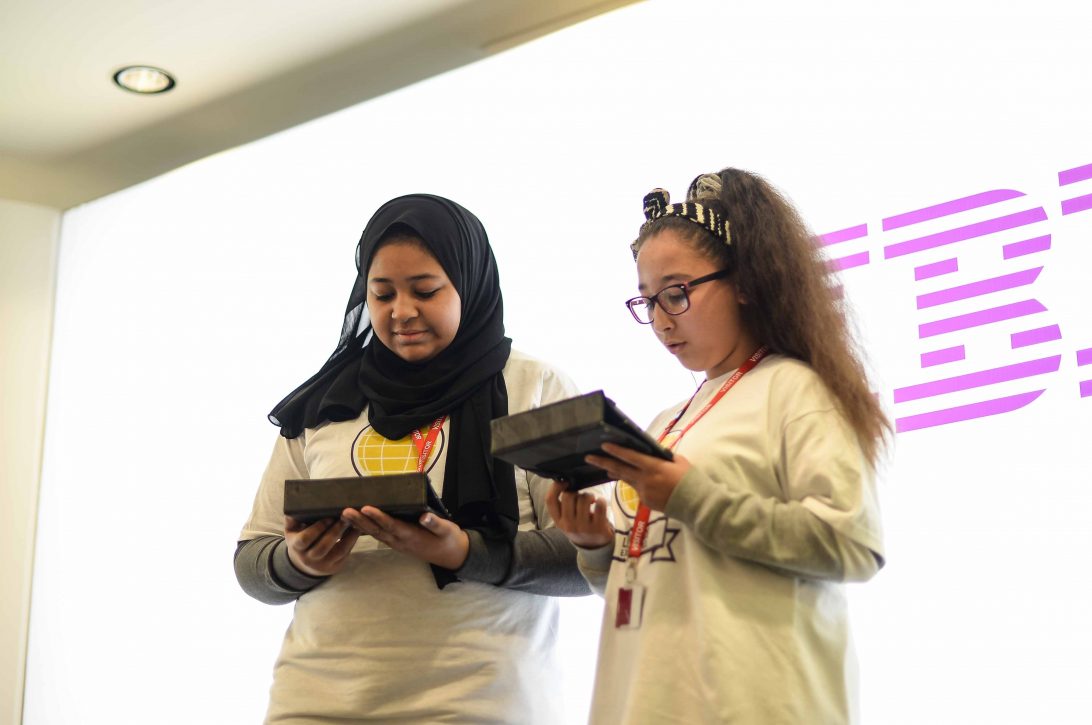 Why do you think programmes like Longitude Explorer are important for young people?
Liz: Young people are brilliant at disruptive thinking,  just look at impact Greta Thunberg has had on the climate debate.    Programmes like Longitude Explorer provide a platform to help spark and surface those brilliant new ideas.
Mark: These types of programmes are beneficial to young people because it raises their aspiration to the opportunities that exist in the UK. We want to ensure that young people have high aspirations and talent is given access to thrive in a growing labour market. This award provides a platform for young people to showcase their talents.
What are you most excited about/looking forward to as a judge for Longitude Explorer? 
Liz: Young people ooze passion, creativity and desire to make a difference.  They also can be very challenging and impatient which in this context is a really good thing.  I cannot wait to see what exciting ideas they have to improve the lives of others. I also fully expect to look back on my 11 -16 year old self and feel very lacking!
Mark: Being a judge gives me a unique opportunity to review young people's amazing work. Also it provides a chance to encourage the next generation to bring their hidden talents to the forefront and reward their efforts.
What kind of thing are you looking out for in applications/what advice would you have for young people thinking about applying? 
Liz: Three pieces of advice:
Get involved!  This competition is for you.  It's not something for other people.   

Don't worry about the technology, focus on what problems matter to you and what you'd do to solve them.  There's lots of help on hand to help bring your ideas to life!

Think big!  Be really bold and disruptive in your ideas.  But don't think you need to be the next Greta, solving a problem you see in your neighbourhood or for a particular community however small is just as important.
Oh and one final thing, have fun!
Mark: What I'm looking for in the application process is for young people to show how they are being innovative and a passion for doing what they do.
It will be great to see how young people break down a big task into small chunks that help to solve a problem. This require there them to be clear and precise in what they are trying to achieve.
Don't worry about the technology, focus on what problems matter to you and what you'd do to solve them.  There's lots of help on hand to help bring your ideas to life!
And finally Mark, as the Urban Teacher, why do you think teachers in the UK should put forward their students for Longitude Explorer Prize? 
Teachers should put forward their students for the prize because it will help to strengthen their professional portfolios and record of achievements. Also it will help the school to show how they are harnessing young people's talent in stem.